To all the haters out there who ask: Why does it seem like O'Malley is always in the Irish bar or playing his guitar? Shouldn't he be "governing?" Well, I got news for ya...
Just as I told da Washington Post: People always seems to have a vision that their governor should sitting behind a desk all day bored, waiting for people to come into their office, and, yes, sometimes they do force me to do just that, and while we do hang out close to Annapolis in da bars during session-most of my time has always been spent on the road, going to the Irish bars all across the state, being on stage with a guitar in my hand...
that's the way I've always rolled since I'm a fly sexy governor
. People want to see da O'Malley up close and I ain't one to disappoint.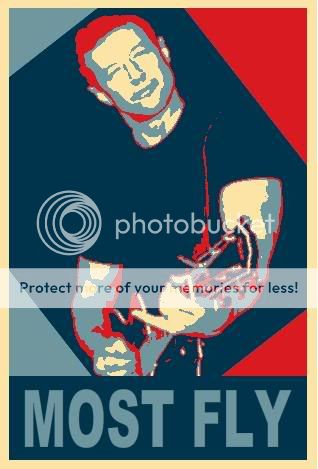 So I am
bringing my sexy self on tour to 11 stops all across Maryland
. Of course,
I'll be bringing my entourage of taxpayer-funded employees and police escorts with me coz I'M A ROCK STAR GOV, BABY
!
Be there or be square!
And that's not it, DA MD DEMS MOVED THEIR HEADQUARTERS INTO THE BAR PERMANENTLY!!!!!!!!!!!11.
It's a brilliant move. It's not Irish, but alcohol, music, pretty girls, the opportunity to prank the Repbs (who are just up the street) on a daily basis...What's not to love?
Also, a few of you have asked why I didn't post about the end of session.
That's because I was too wasted to remember most of it.
However u would be surprised to learn that it's not all fun and games after
the balloons and confetti drop
...
(This is boring, can U get me a Heineken?)
In the middle of your holiday party, I doubt they make you take a "work break," but that's what they do in Annapolis. I was ready to do another round,
when they dragged my drunk ass back in there to sign some damn bills
.
LOL, "bleary-eyed" is right. Luckily, they realize that you're gonna be pretty gone by that time, so I didn't have to sign them all, only a third. They put off the rest of them till May. So I signed a few bills, smiled for a few pictures, chatted up a few lobbyists and lawmakers, and then I hit the bars again.
Being governor sure is hard work.